I created this web site to allow people to view my artwork without having to travel to Lionheart Gallery. I have been working in oils for many years, and my preferred subject matter is landscapes. I love the coast of New England, particularly Nantucket Island. For the past four years I have spent part of my summers there, painting with a group of like-minded artists who love plein air painting. My training includes classical landscape painting with John Osborne and still life study in Karelyn Siegler's New York City atelier.
---
Nantucket Show 2007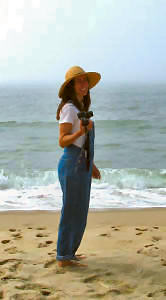 Lionheart Gallery
Pound Ridge, NY.
Opening Sunday, November 18th at 1 PM.
Works from four artists will be presented.

To see photos from a previous summer's Nantucket plein air painting expedition, click here.